Why roll forming lines have to be big and expensive?
That's why we developed something completely new. We do not compete in the amount of steel but developed a new and lighter way of manufacturing roll forming lines instead. We do not compromise at all on quality, speed or flexibility. We added lightness, small size, even movability on the list, and of course a low price.
Our technology is not suitable for absolutely everything. But for narrow products it can't be beaten. We use the name Compact Line because that is just how our lines are: Small, flexible and reasonably priced. They are so good, that we decided to patent their technology.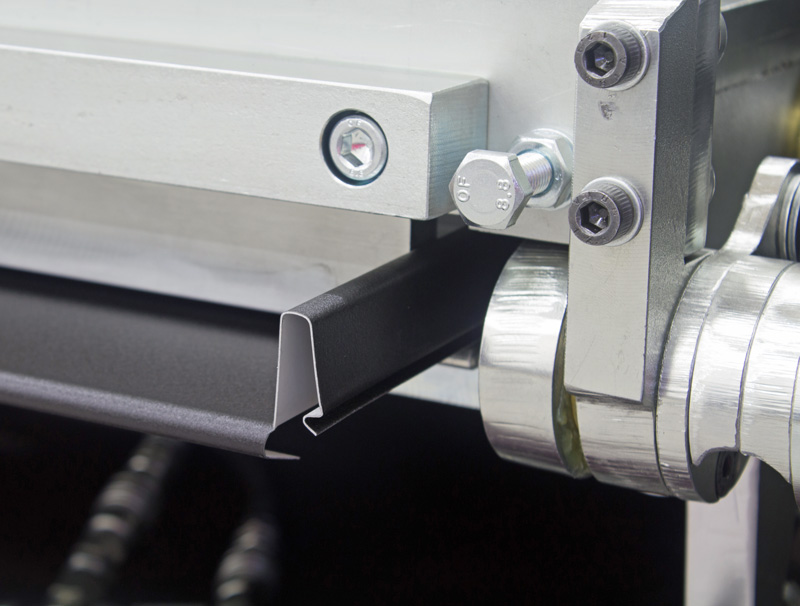 We changed the entire way of thinking: No more hand-adjusted standard structures. Each line is now an individual, manufactured with the accuracy of CNC-machines from start to finish.
Quality is born on the design desk
The bending sequence of the roll set is designed using the Copra software. Used to help is the FEM forming analysis tool, which produces a so-called bending sequence diagram. It is used to describe very precisely how the thin sheet is bent in the rollforming passes stage by stage. Each measurement and form is exported to the CAD files.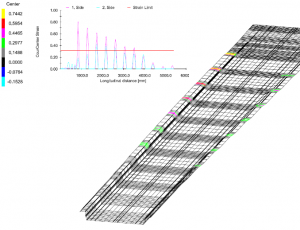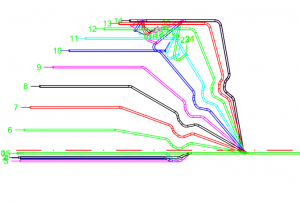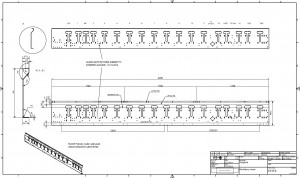 Accuracy is maintained throughout the production chain
In addition to the rollforming tools, the frames and other parts are also manufactured with CNC-machines as specified in the CAD files. All parts fit straight in their correct places. This is why the lines have very few places that require adjustments. That means reliability, quality and also an affordable price.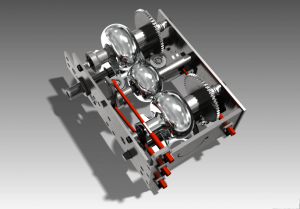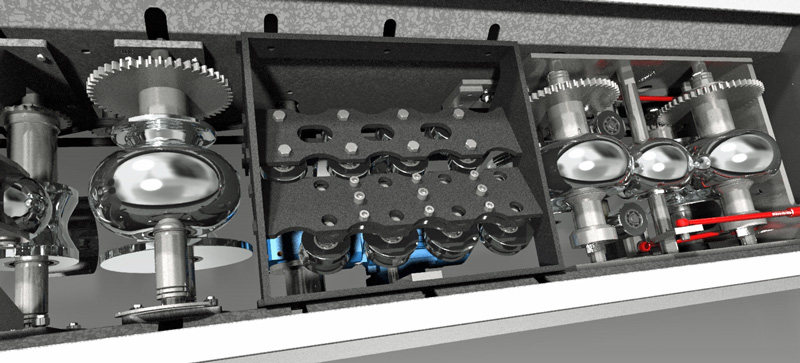 Sturdy structure in the roll set
The axles are fixed and the rollforming tools rotate on bearings. Each pair of axles forms a circumference, within which the forming forces are contained. The axles have eccentric fastening. By turning it, the rollforming tools clearance can be adjusted very accurately. It also remains in hard use. The geometry of the roll set becomes precisely like that on the bending sequence diagram.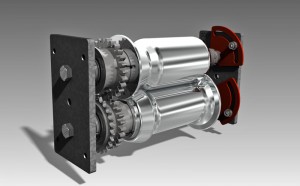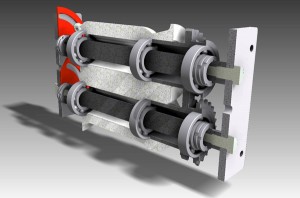 The frames are finished in one go
The frames are manufactured from sheet metal by CNC -machines. This is possible since the forming forces are not conveyed to them. Each form is exactly where it is supposed to be according to the bending sequence diagram. Accuracy is maintained even in hard use. That shows in the quality of the finished product. And when everything is done well at once, it also shows in the price.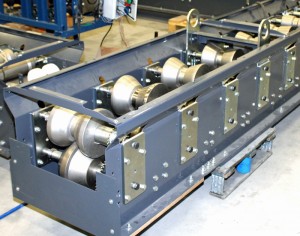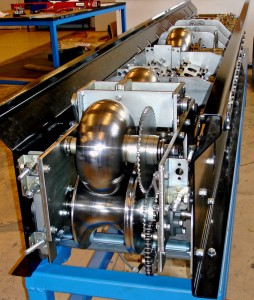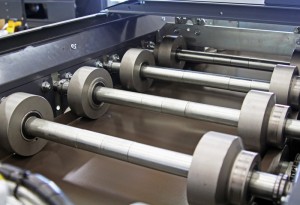 Hopefully we've aroused your interest and you would like to get to know us better. We look forward to telling you more. Contact us for more information.